ABOUT US
Valsatori Consulting is a Professional Service firm, specialized in business management in promotion programs for foreign trade, compliance in customs affairs and inventory control, we have highly qualified experts with more than 10 years of field experience.

Created to meet the need for legal compliance and process optimization, through information technologies, an innovative analysis model and specialized audit methods. With an extensive knowledge and experience in the correct administration, training, program implementation, Anexo 24-31 software and database reconstructions.

This has given us the opportunity to provide added value to our clients, which translate into optimal work processes, increased knowledge, efficiency in results and the correct legal compliance of companies in their Foreign Trade affairs.
To solve the problem that our clients are pursuing through specialized services, auditing, consulting and administrative control in Customs and Foreign Trade affairs. Thus creating an added value of trust, organizational awareness, personal development - professional, tangible benefits within the legal framework and continuous improvement in their processes.
Create a competitive and solid structure of specialists recognized for their quality, diversity, efficiency, ethics and innovation in audit methods, consulting and professional services in Customs and Foreign Trade.
Be a leading Foreign Trade Consulting firm. • Exceed customer expectations by generating suitable solutions for the good performance of their business units. Thus cretaing differential benefits to improve the competitiveness and development of our customers.
A DREAM COME TRUE
I always had the intention of creating something transcendent not only for me and my family but for my professional and social environment. That is why I proudly present Valsatori Consulting, a Consulting and Professional Service firm specialized in foreign trade. With a clear objective of being recognized as a firm with ethic and professionalism oriented to customer service, thus contributing great value to our customers daily activities.
I am convinced that in the world, particulary in Mexico, there are endless possibilities and countless opportunities, but our life and career are finite, which means we have little time to find what we were looking for and leave our mark on the world. This is how real companies, firms or organizations start.
B.A. Mario A. Medrano
Partner | Director.
EVENTS AND CONFERENCES
We´re proud to share some of our most recent events with you, to publicize our teamwork, integrity and excellent business collaboration.
Conference in Querétaro - Querétaro.

Date:
April 11, 2019
GOAL Special Operations Pepper & Salt - Global Trade Advisor IMAR Querétaro Systems, We start already!!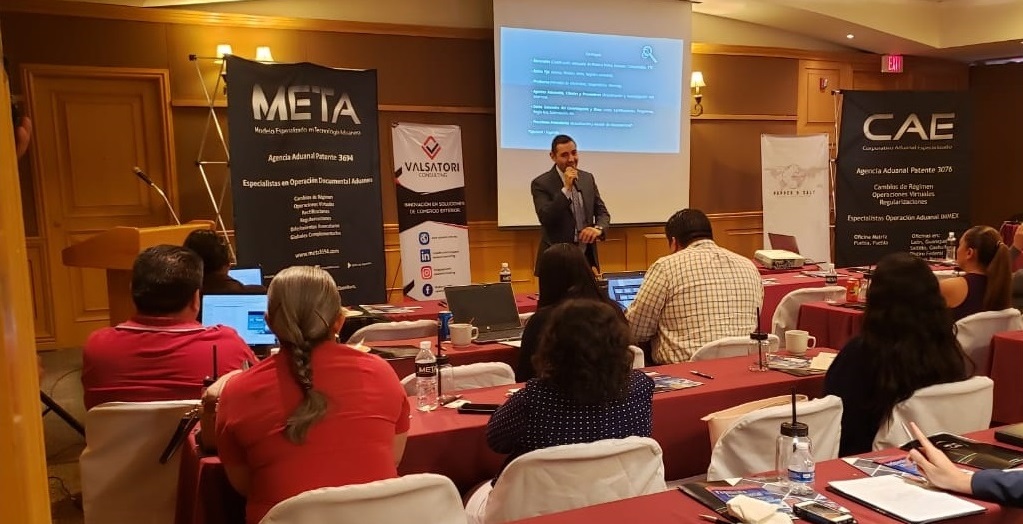 Conference in Silao - Guanajuato.
Date:
April 12, 2019
Thank you Silao for your hospitality and participation in this 1st Integral Course in Operation IMMEX 2019. Thank you, Pepper & Salt Global Trade Advisor, META Customs Agency and IMAR Systems for making us part of this great event.
CONTACT:
ADDRESS

Trojes Campo Alegre 13 int. 12
Col. Las Trojes Querétaro, Qro. CP 76908

TELEPHONE

(442) 736 8566

EMAIL

contacto@valsatori.com.mx

BUSSINESS HOURS:

Monday to Friday
9:00 am a 1:00 pm
2:00 pm a 5:00 pm